Pre – school | 2- 4 years
Pre–school provides children with  a good basis for primary school.
We also provide extra support in learning the Dutch language, learning skills and social interaction. We offer a lot of activities like singing, dancing and painting to develop childrens personal talents and social skills. We work with clear rules and routines. We also provide children with a special subsidized VVE – program for children that need extra support in Dutch language or interaction skills.
What is VVE ?
Children aged 2 – 4 yr can get a special VVE – arrangement from the government, so they can start well prepared at primary school. With the VVE – arrangement children can come to our Pre – school for more hours at less costs. The special VVE – Program stimulates the broad development of any child that needs extra help and stimulation in developing the Dutch language or social skills. Only specially trained and certified staff is allowed to work within the VVE – Program. If you would like more information about the VVE – program please contact us.
Information
Location's
Peuterspeelzaal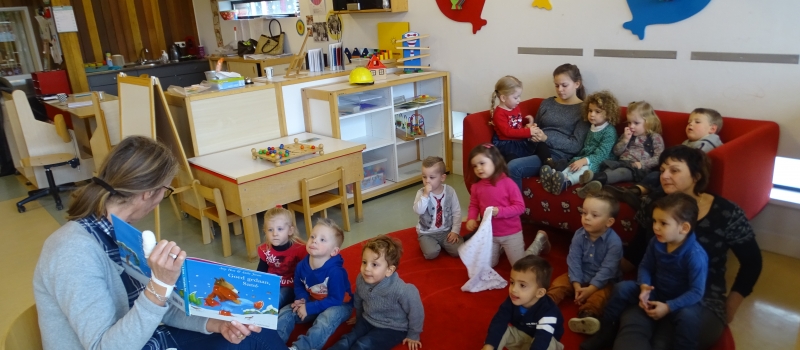 Opening Hours
Wilhelminadorp
Monday, Tuesday, Thursday, and Friday:
08.30 – 11.30 and 12.15 – 14.15
Wednesday:
08.30 – 11.30
Heivelden – Heuveleind
Monday, Tuesday, Thursday:
08.30 – 11.30 and 12.15 – 14.15
Wednesday and Friday:
08.30 – 11.30